As any book or kdrama lover knows, your list of what you want to check out next is never ending. On today's post, I'm going to give you a peak into my kdrama to watch list and share five kdramas that I am dying to watch.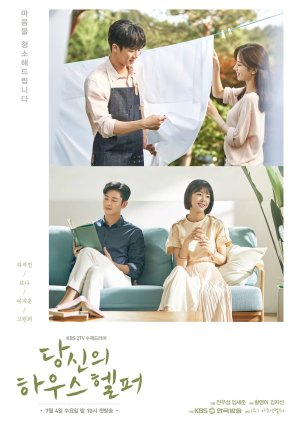 1. Your House Helper (2018)
Synopsis: The daily life of an average working woman involves: a packed subway during the rush hours, a miserable old boss, juniors clawing their way up, mounting credit card debt, and a rusty and tired body… And above all, the worst is the endless housekeeping work that awaits her at home. But what if a handsome guy appears and takes care of all the housekeeping work for her? And not only that, what if he solves the problems in her complicated and confused life? In this drama, a male house helper does housekeeping works in different women's houses and tries to solve their issues.
Why it's on my list: Here's the thing…I've technically already started this one, but at the time I was watching too many dramas at once, so I decided to put this one on hold after only watching one episode. But I've never forgotten about it and I've been wanting to finish it ever since! The synopsis actually doesn't entirely do this drama justice. At least from what I saw from the first episode, this drama doesn't focus as much as the male house keeper as the synopsis suggests. Instead, this drama focuses on three twenty-something women who move into a house together, and their struggles of trying to get their collective shit together. And let me tell you, that hits almost all of my sweet spots!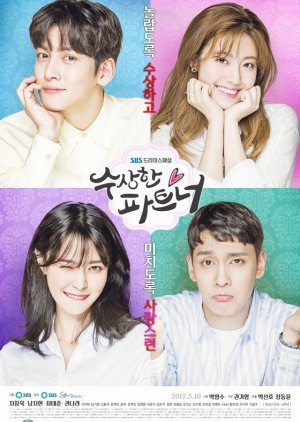 2. Suspicious Partner (2017)
Synopsis: Noh Ji Wook is a unique prosecutor. He is handsome, hard-headed and intelligent who strives hard to be successful. He is the perfect example of what a prosecutor should be. Later, he becomes a lawyer.
Eun Bong Hee is a prosecutor trainee. Once a former taekwondo instructor, she trained to become a lawyer. She is confident and strong, but naive. She is assigned to work under Ji Wook.
They work together on a mysterious case involving a sly psychopath murderer. As they're working as a team, they develop affection between them.
Why it's on my list: Noh Ji Wook is played by Ji Chang Wook who is my number one k-actor crush, so of course I need to see every drama that he's been in. And being able to watch a drama where he spends the majority of the time wearing a suit is a dream come true! Also, I've been wanting to see Nam Ji Hyun (who plays Eun Bong Hee) in something else ever since I watched her in Shopping King Louie. And to top it all of, the plot involves a murderer? Sign me up!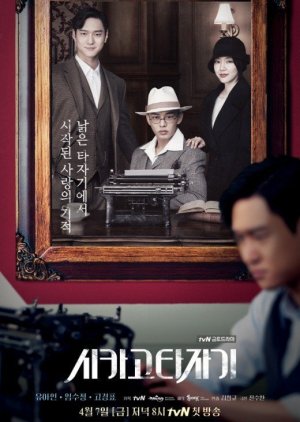 3. Chicago Typewriter (2017)
Synopsis: This drama follows the lives of two men and a woman through two eras: one during the 1930s Japanese occupation of Korea and the other in the 21st century. The three main characters are
(1) Han Se Joo who was a writer in his past life and a bestselling author in the present. But Se Joo is depressed with writer's block so he can't write his next book.
(2) Yu Jin Oh owned a bar in his previous life. In 2017 he is a talented ghostwriter who can bail Se Joo out of his predicament, but the mysterious man has a condition for his services. Se Joo may not be able to meet it.
(3) Jeon Seol was a sniper. Now she has extremely varied expertises. She is a former Olympian hopeful, a veterinarian and a book lover who runs her own delivery service. She oscillates between extreme fandom and an anti-fandom of Se Joo.
The intricately woven story of these three characters unfolds to reveal strange mirroring connections between the time periods as well as possibilities for past lives to be redeemed or improved in the modern world.
Why it's on my list: I've heard so many good things about this drama ever since it aired! The plot itself drew me in because it's just so unique, and I'm interested to see what the writers did with it. Plus the aesthetics of the different time periods look amazing. This drama also just recently popped up on Netflix, which gives me even more of a reason to watch it.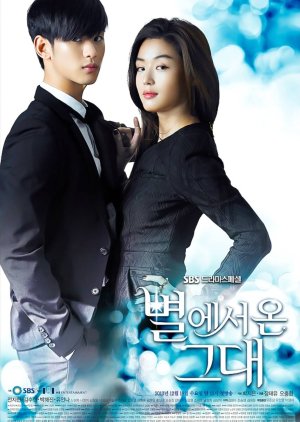 4. You Who Came From The Stars (2013)
Synopsis: Do Min Joon is an alien who landed on Earth 400 years ago during the Joseon Dynasty period. He possesses a near perfect appearance and enhanced physical abilities involving his vision, hearing and speed. Later, he discovers that he has three months left on Earth. And that is when he meets Cheon Song Yi, the biggest Hallyu star in Korea.
Why it's on my list: I've actually seen the Chinese version of this one a couple of years ago, but YWCFTS is actually the original version. It's going to be cool to compare the two while I watch. Also, the plot is so wacky and dramatic that I know I'm going to have fun watching it the entire time. What sweetens the deal for me is that Jun Ji Hyun plays Cheon Song Yi. JJH was the best part of the drama The Legend of the Blue Sea because her acting and comedic timing is perfect, so I'm super stoked to see her talent in YWCFTS!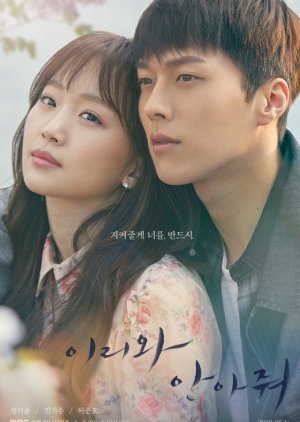 5. Come and Hug Me (2018)
Synopsis: This is the story of a tragic love that spans 12 years. When they were children, Yoon Na Moo and Gil Nak Won were each others first love. They are forced to break apart when Na Moo's father Yoon Hee Jae, a psychopath serial killer, murders Nak Won's parents. 9 years later Yoon Na Moo is known as Chae Do Jin, a passionate and kind rookie detective wishing to atone for his father's sins. And Gil Nak Won is now Han Jae Yi, an aspiring actress following in the footsteps of her mother. She suffers from a panic disorder but still has a good outlook on life. However, the sadness of their past comes to light again and their short-lived encounter is over before it began. Another three years on, Jae Yi has become a popular actress and Do Jin is now an experienced detective. When their fate becomes connected once more, will their love prove to be stronger than their past?
Why it's on my list: When this drama first aired I was not in the right mood to watch it. It was too dark and serious looking, and I needed something fluffy. But I did follow the drama via all the gifs I saw on tumblr, and it looked so good that I knew I needed to watch it one day. I'm a stickler for true crime, and having a character who is a child of serial killer is such an interesting twist. I also find it fascinating that the drama is following the characters after the serial killer is caught, showing how people are still affected by the serial killer's actions. It's not something that is usually focused on by the media.
Have you watched any of these dramas? If you have, which one do you think I should watch next?