Top Ten Tuesday is ran by That Artsy Reader Girl.
1. The Poppy War by R.F. Kuang
This book absolutely blew me away. Like I would periodacly stop in the middle of reading to marvel at just how amazing it was! The writing, the plot, the world building, the characters–it was so so good. And this book was her debut novel. If you haven't read this book I highly recommend that you do! (But be careful, this book is super dark and can be extremely triggering.)
2. The Dragon Republic by R.F. Kuang
Is it cheating to put the sequel of TPW on the same list? Maybe, but I don't care. As much as I love series they also make me nervous. Sometimes the next book in line doesn't live up to the standards that the book before. But not only did this book meet the amazing standards of TPW, it also blew them out of the water. (It is also just as dark as TPW so also read with caution.)
3. Circe by Madeline Miller
This book slowly unfurled itself to its readers, but once it got into the meat of the plot I was completely enthralled. If you ever want to know how to write character development this is the book you need to read. Circe's transformation into a timid, niava goddess to a force to be reckoned with is done so well. I loved every second of this book!
4. Daisy Jones and the Six by Taylor Jenkins Reid
This book is written solely in the form of an interview of a band called Dais Jones and the Six. It's written so well in this style that for a hot minute I thought that perhaps the band was real–I'm embarrassed to say that I even Googled it. I've never read a book that followed a band before, much less a book that was set in the 80s, and I had so much fun living through their wild lives.
5. Broken Things by Lauren Oliver
This book was given to me as a present, so I had no idea what to expect going into it. Thankfully, I was presently surprised! This book featured unlikable female protagonists, an unsolved murder, and focused on female friendships. It was everything I like wrapped up in a pretty cover.
6. Far From The Tree by Robin Benway
I picked this book up on a whim from the library and was definitely not prepared for all the feels that it ended up giving me. This is a really beautiful book dealing with kids who are adopted wanting to learn about their birth mother, but finding each other themselves. This topic is really close to my heart and I felt like the writer did an amazing job with it.
7. Roomies by Christina Lauren
This book just solidified my belief that we need a New Adult book genre!! I absolutely loved the fake marriage trope especially because the chemistry between Holland and Calvin was crazy good! I could also connect with Holland on a lot of the struggles which she went through which made me like her even more as a character.
8. The Bride Test by Helen Hoang
Another book with a fake dating trope. Although the fake dating was used in a more loser way than I usually see, it did force the two main characters to have to live together. Watching them have to deal with feelings they haven't had before while also forced to share the same space was so addicting. It definitely hit the spot when I needed my romance fix.
9. The Kiss Quotient by Helen Hoang
Hoang's other book is on here because SHE KNOWS HOW TO WRITE ROMANCE, OKAY? This was actually the first book of hers that I read and I loved it so freaking much. It was so cute and also so sexy. I already want to reread it!
10. Pointe by Brandy Colbert
This book was darker than I expected it to be and deals with a lot of triggering topics. Although the story is heartbreaking, it's very raw and doesn't shy away from the struggles of someone trying to deal with and move past traumatic events. It's a book that will suck you in until the last page.
Favorite Kdramas of 2019
I'll be talking about this a little in a later post, but due to a kdrama slump that I went through this year I didn't watch as many as I have in previous years, and I found even less that I ended up loving. Because of that I'm cheating a bit and adding some cdramas I like to make it ten dramas. 
1. One Spring Night
I'm going to be honest, I was reluctant to watch this drama. It just looked too serious and sad and also seemed to be about a woman cheating on her boyfriend. Although the drama is a more serious one, my other two assumptions about it were wrong. This is one of the best written and best acted dramas I have ever scene. The plotting of this drama was so tight from start to finish that I never had a moment where my mind strayed. Plus I loved the two leads so much! It's definitely a drama worth watching!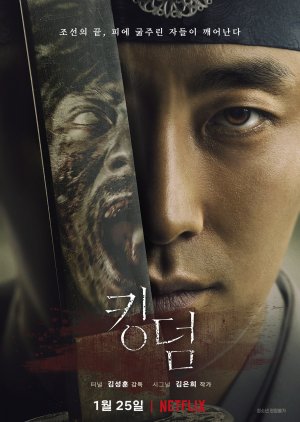 2. Kingdom Part I
This drama is a sageuk which is not my jam usually. I don't care about royal politics at all. But this drama has ZOMBIES in it, and that's what originally caught my eye when I first heard about this drama. And let me just say the drama did not disappoint in the zombie department. It was so fascinating watching characters who do not have the modern technology that we do dealing with zombies. Also, the royal politics didn't even annoy me as they are so well wrapped up in the zombie plot. I can not wait for Part II to come out!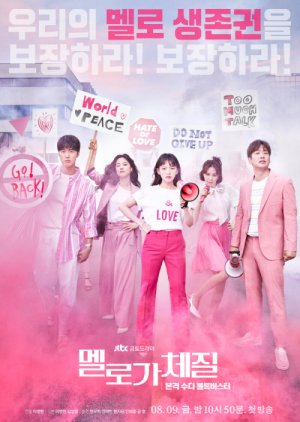 3. Be Melodramatic
Look, I knew even before starting this drama that I was going to like it. I loved the three female leads and I loved their friendship even more. It was so heartwarming to see them all together helping each other. I also loved watching them all try to figure their shit out. It was very relatable. Also, this drama made me cry which is honestly something that's hard to do.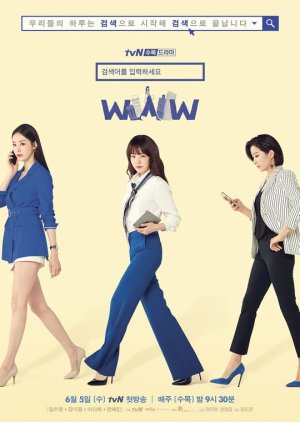 4. Search: WWW
I was a bit iffy about this drama when I started it because it's focused on business politics, but that part was actually done super well. Plus, the three main women are so bad ass in different ways and wore such amazing pant suites that I couldn't look away from the screen. There were some iffy parts about this drama for me, but overall I am in love with it!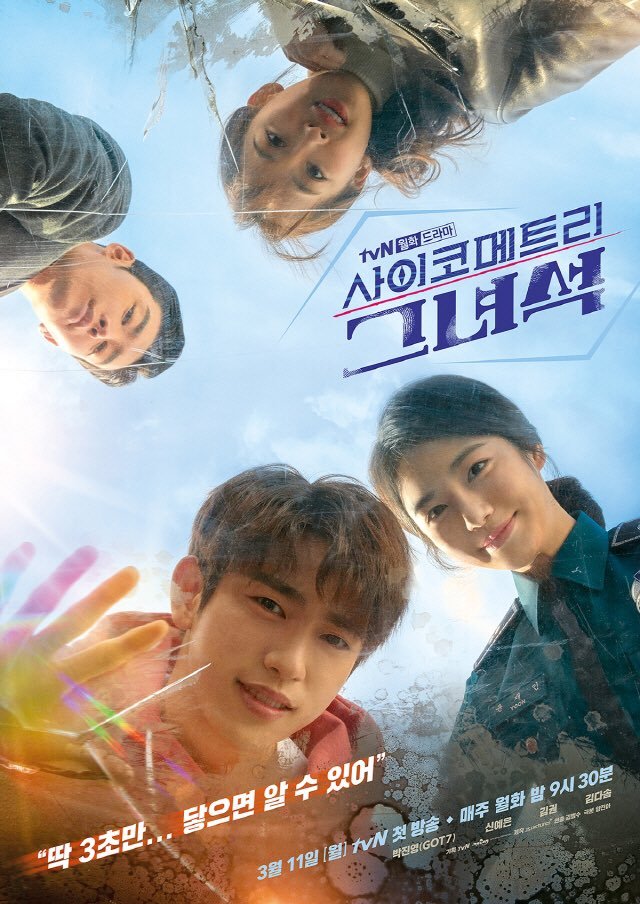 5. He Is Psychometric
I watched this because Jinyoung from GOT7 was in it, and I wanted to see what his talents were as an actor. Not only was Jinyoung amazing in this, the drama was amazing as well. I loved the female lead in it too because she didn't take anyone's shit. I love pairings where the girl is kick ass and the guy is an adorable little puppy and that's exactly what the romance was in this drama. The plot was the perfect amount of intense and humorous. The ending did have some polarizing opinions, but I was in the camp that loved it.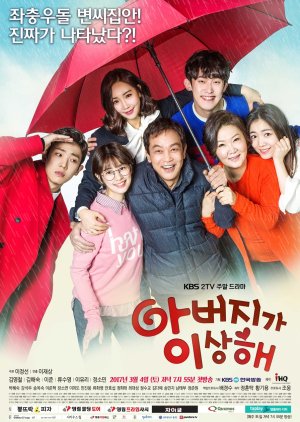 6. My Father Is Strange
This drama is like fifty episodes but don't let it intimidate you! It has a plethora of complex and interesting female characters and I loved all of them in their own way. The plot was wacky but somehow they made it seem realistic, and it didn't stray too much like some kdrama plots tend to do. This is also a very heartwarming drama since it focuses on a huge family and their problems. If you have the time I definitely suggest trying this one!
Favorite Cdramas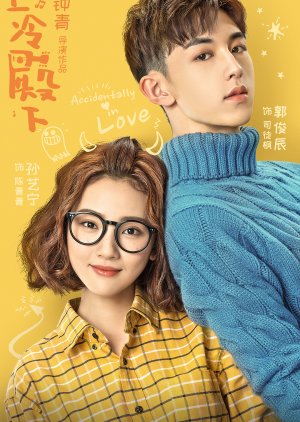 1. Accidentally in Love
The plot of this drama is so silly and over dramatic and I loved every single second of it. The main leads have the enemies to friends to lovers trope and it is surprisingly done so well! Plus, the second couple made me swoon so much. I wish they would have had more screen time. This was such a fun drama to watch and I'm pretty sure I binged it like crazy.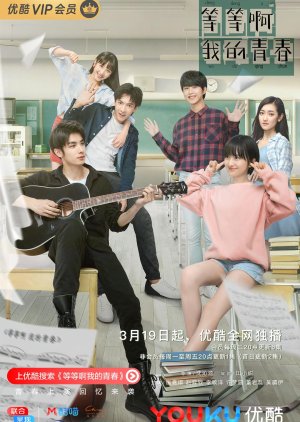 2. Wait My Youth
You're about to realize with these next three dramas (including this one) that I have a Type when it comes to cdramas. This one is a very quiet drama but also very sweet. The romance here was also enemies to friends to lovers, but the male lead had feelings first which I loved! I loved how close knit this group of friends continued to stay, and I loved being able to watch them all grow and develop.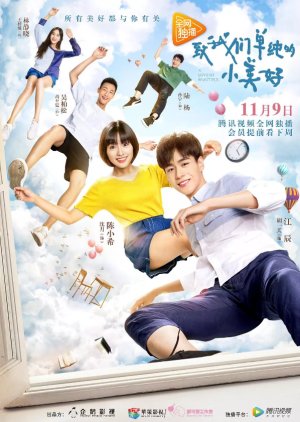 3. A Love So Beautiful
This drama was really similar to Wait My Youth in regards to tone and overall plot. The romance is different though, but also sweet in it's own way. I loved how earnest and genuine the female lead was.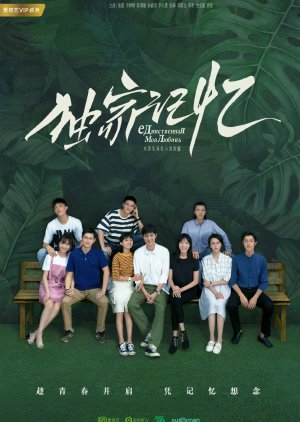 4. Somewhere Only We Know
This drama also had a similar vibe to WMY and ALSB. But I liked how this one was set entirely in college. I loved how the relationship developed between the two leads, and I loved how this drama really examined how to have a healthy romantic relationship. This drama actually had a slight twist to it that I wasn't expecting, and although I knew it was something that wasn't going to stick, I appreciated that it went that route because I think it's more true to how people would really react.